Welcome to our music studio! We are excited to embark on a musical journey with you. To ensure a smooth and enjoyable experience for everyone, we have established the following studio policies. Please take a moment to familiarize yourself with them.
Table of Contents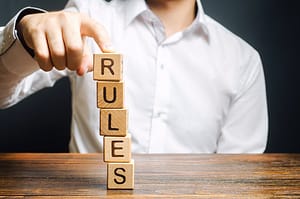 Studio Policies
Private or group lessons:
We offer both private and group lessons to accommodate different learning preferences and goals.
Private lessons provide one-on-one instruction tailored to individual needs.
Group lessons encourage collaboration and interaction among students of similar skill levels.
Available in weekly 30, 45, 60 or 90-minute intervals.
Students in the "Enriched" program will receive lessons in 45, 60, or 90-minute intervals. 
The school year
Our studio operates on a school-year basis, typically running from September to June. There are 33 – 38 weekly lessons depending on the scheduled lesson day.
runs from September to June. There are 33 – 38 weekly lessons depending on the scheduled lesson day.  Fees are set; accordingly, discounts apply for multi-subject, multi-student family, and weekend lessons.  Summer lessons are available. 
Lesson fees
Lesson fees are determined based on the length, and type of lessons
discounts apply for multi-subject, multi-student family.
Fees are charged monthly and are due on the 1st of each month.
Please ensure that payments are made promptly to avoid late payment charge*.
* a $20/month late payment charge is applied for overdue fees and your lessons may be suspended until payment is received in full.
Payment Methods
We accept e-transfers.
– We encourage you to include the student's name and enrollment # in the payment description.
Protocol
Attendance at the studio requires respectful behaviour.  Entering and exiting the premises should be done quietly with as little disturbance as possible.  Our premises have sound panels throughout, but sound travels. We do not have a waiting room.  We ask that you park and wait or come back at the appropriate time.  
Arrive on time for your scheduled lesson to make the most of your instructional time.
Please bring all necessary materials, such as your instrument, sheet music, and any assigned practice materials.
In-person and online attendance
Student's lesson time is reserved.  The student agrees to arrive at each lesson punctually and prepared.  The Student or Teacher arriving late for a lesson will cause the student to only receive the balance of time in the scheduled lesson.   If the Teacher is late; the Student will be offered the missed time as part of a make-up lesson.   If the Student misses their lesson, then the lesson time is forfeited.  NMS reserves the right to reschedule a lesson in the event of unforeseen circumstances.  Online lessons are available for those who prefer or require remote instruction
Online Lesson Protocol
Since online learning is now the new norm; we are all adjusting the best we can to this new teaching method.  Glitches may occur but we will work around them always keeping the quality of lessons in mind.  NMS uses a web browser interface to handle all our online lessons.  So, there is nothing new to learn.
tips for online success:
ensure you have a strong internet signal on the device (i.e. cell phone, tablet, desktop, or laptop) you intend to use to send and receive video and audio.
use a private space free from background noise and distractions.
parents may guide students if necessary.
be prepared before the start of the lesson. Have all your books open to the dedicated music you will be discussing during the lesson.
assure your instrument is tuned and ready to go.
Absenteeism
I am generous in my makeup policies however, they are not a given. If parents make a personal choice to miss a lesson, they forfeit that time. My teachers are paid for and are willing and able to teach at the scheduled reserved time. They are not obligated to offer their time again. I offer, within reason, make-ups for teacher absences and inclement weather. If time and space are available a student may be offered a make-up for illness. Absences without notice will not be offered a make-up lesson. There are no makeup lessons for group programs.
If a Student is not able to attend their scheduled lesson due to illness or weather conditions (where the KPRDSB, DDSB, PVNCCDSB, or DCDSB cancel bus service); they must request a leave of absence (request form found in the student/parent portal) prior to 12 noon the day of the scheduled lesson. Arrangements will be made to schedule an online lesson with the teacher in the same time slot. Teachers are not empowered to make lesson time changes.  
If we do not receive a request for leave of absence by noon of the day of the scheduled lesson we expect the student attendance.            
 Student Progress
Regular practice and commitment are key to progress. We encourage students to establish a consistent practice routine. Our teachers provide students with feedback and guidance to help them develop their musical skills. We conduct periodic progress evaluations to track each student's growth and set realistic goals.
Teachers do not have time to discuss progress before or after lessons. Please review the student/parent portal for student homework and progress. You may contact the school principal if you would like to schedule a student/parent conference to discuss student progress.
Parent involvement
is important, especially for the beginning student, to assist with reading instructions and writing.  Teachers give simple lesson plans (available for review on the student/parent portal) to follow. A parent can assume the role of "assistant" while the student is playing, always ready to give positive input and praise.  Students entering a competition or preparing for an exam need parental guidance to keep up their self-esteem and reduce stress. Having a music student in the home is wonderful for the whole family. Parents are encouraged to support and actively participate in their child's musical journey. We value open communication with parents and welcome any questions or concerns.
Health Alerts
If you or your child is unwell or experiencing symptoms of illness, please refrain from attending in-person lessons and contact us immediately.
Please ensure you inform us of any health issues that could occur while your child is at their lesson. This includes insulin dependence, allergies including puffers, epi-pens or food , and epilepsy or seizure possibility.  Please share learning, behavioural, emotional, or identified issues, for us, to plan the most beneficial program for the student.  Immunizations must be up to date. 
Public Health Safety Policies
We prioritize the health and safety of our students and instructors. We follow local public health guidelines and maintain a clean and sanitized studio environment. Hand sanitizers will be available, and masks may be required as per current health regulations.
In the event of a public health safety situation that calls for minimal interpersonal contact; lessons shall be delivered online. All other regular lesson policies apply during this time. Musikgarten and group classes will be transferred online as well. 
This policy and information may change from time to time
We hope these studio policies provide clarity and set expectations for a positive learning experience. If you have any questions or concerns, please do not hesitate to reach out to us. Let's make music together!