** We are currently in the process of developing a new website, it will take a couple of month
If you have had no personal response from Margrit within 48 hours of submitting a registration please contact her at
905-697-2951 or margrit.voisin@neighbourhoodmusicstudio.com....sorry for any incovenience**


BRING OUT THE STAR IN YOU !
Neighbourhood Music Studio
We are in our 22nd Season in the Durham Region
Kiwanis Music Festival, April 9 - April 20, 2018
Annual Recital, Saturday June 16, 2018
Last Lesson Day, Saturday June 23, 2018
Professional and Friendly Teachers
Affordable Rates
Piano, Voice, Guitar, Drums, Ukulele
Brass, Violin, Woodwinds Choir, Band
and
The best comprehensive early years program

Whether...
you want to play for fun or accreditation
We invite you to make music with us !
Never too young or old to start ....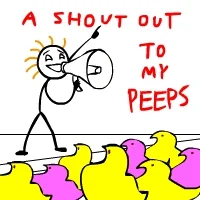 Don't know which instrument to pick ?
Try a mini session!
6 WEEK PRE-PAID TRIAL LESSONS
45 min. voice, violin, clarinet or flute $225
30 min. piano, guitar or drum $150
Family Music , for Babes and Toddlers
BOGO in 2018
Buy
4-week program for $60
get another 4 weeks at 50% off
Offer valid Feb.1 - May 1, 2018
Call to Reserve your spot now!
Offer may not substitute current lessons
Look under MUSIKGARTEN for details of all programs
Neighbourhood Learning Centre
We offer a full range private tutoring service by Board qualified teachers in English and French as well as a wonderful Kindergarten prep program.
( excluding Family Music)
Please :
Only fill out a

Registration Form


if you are actually booking lessons, and paying the $50 holding fee
The fee can be paid in form of an email money transfer
to margritvoisin@msn.com
this fee will be deducted from the first month of fees
Please look at our Fee Payment Policy for further details
See you soon!